While we do not refill tins, there are many ways to reuse them! But first, we recommend cleaning your tin(s) with warm water and soap. Be sure to thoroughly dry it afterwards.
Here are some of our favorite ideas, shared by fans!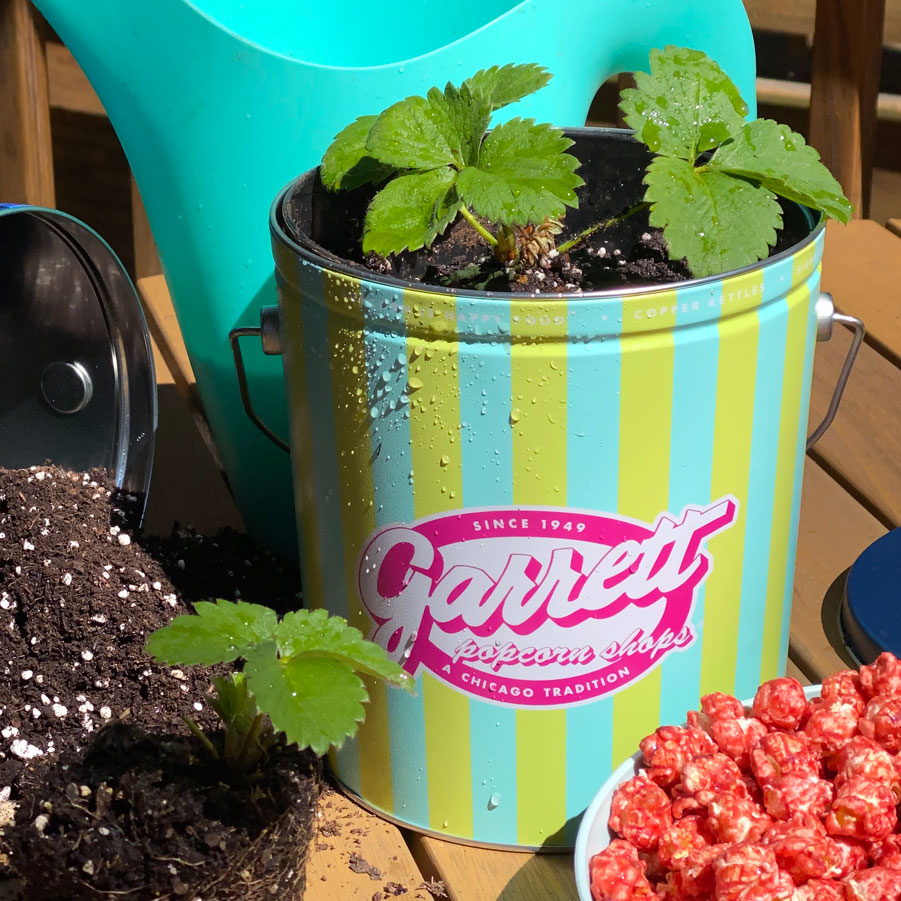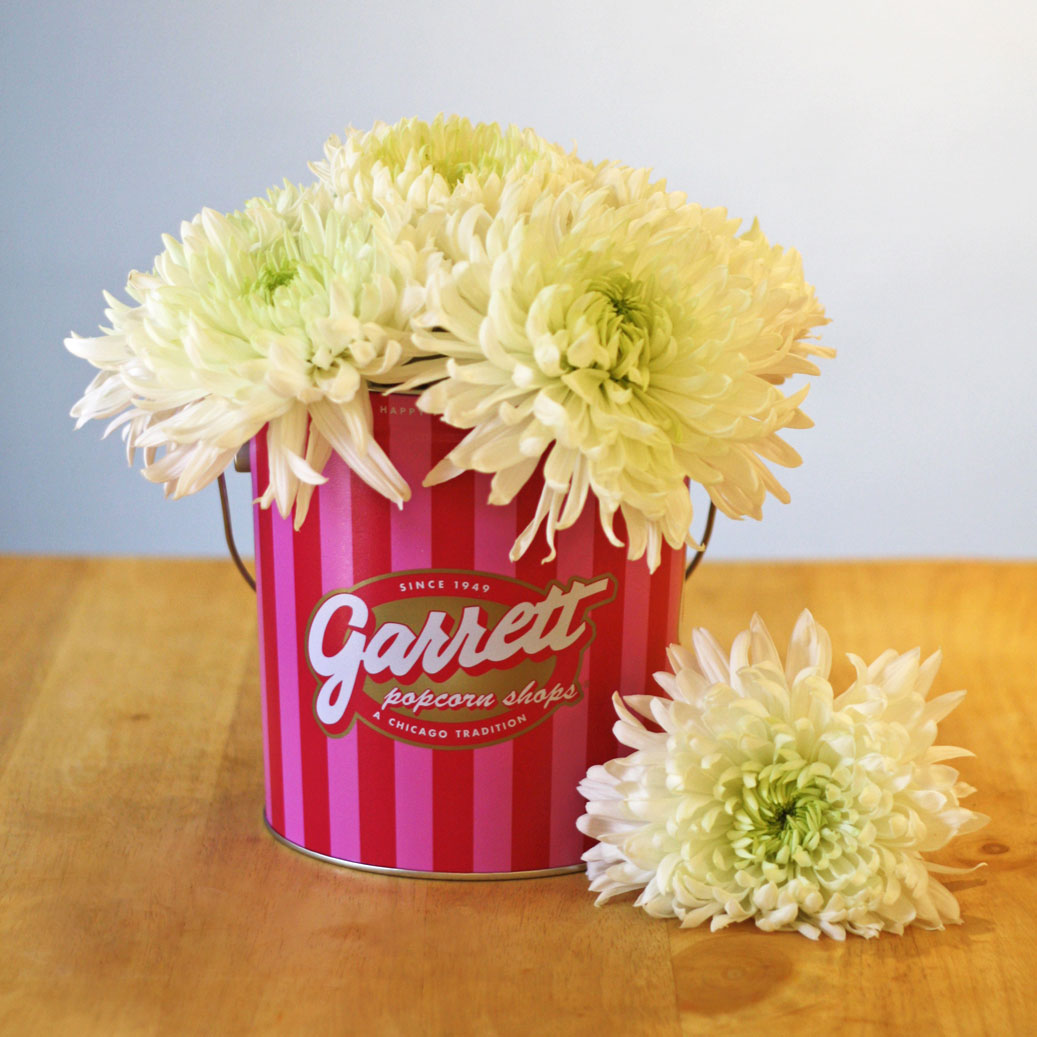 Potted Plants
With so many tin sizes, you can reuse them for plants big and small. We recommend Petite tins for succulents! Our Classic and Family tins are perfect for larger plants and vegetables.
Flower Vases
No vase, no problem! Artfully arrange your bouquet in a cup filled with water and place it inside a Petite tin. Need a bigger size? Reuse your Classic tin and make it a centerpiece!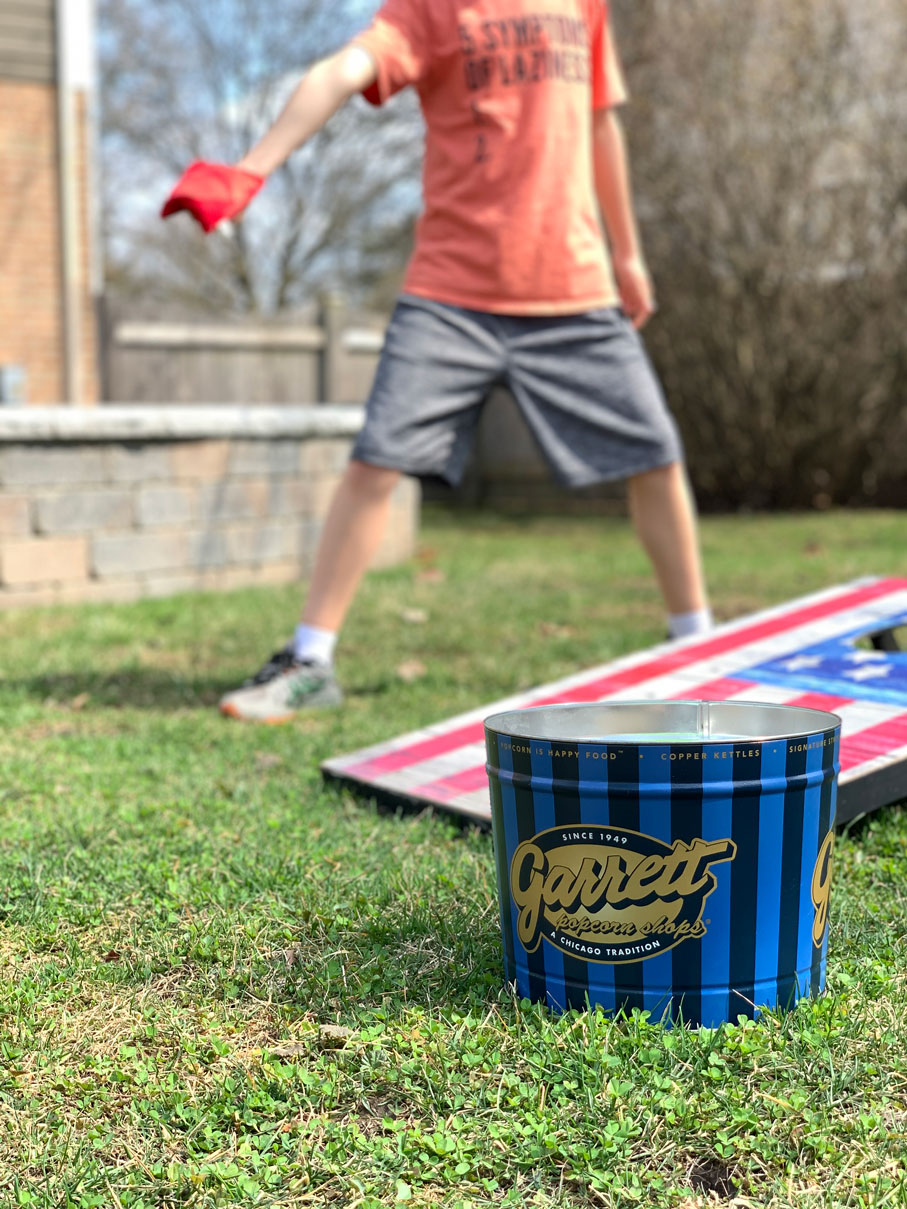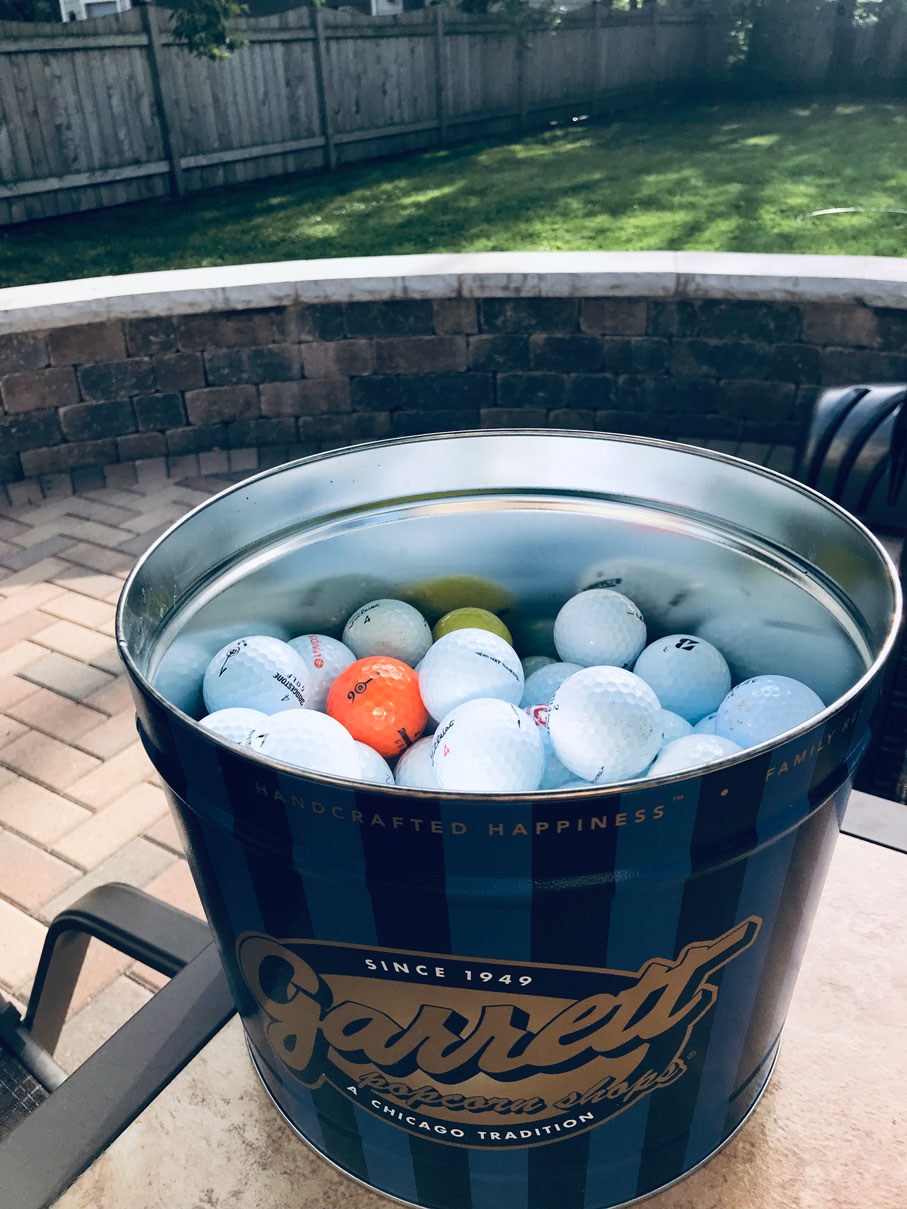 Sports Storage
Do you play golf, ping pong, tennis, or badminton? Toss your balls and birdies in. Avid golfers like our colleague have shown us many tins filled with golf balls!
Office or Kitchen Containers
Just remove the lid and voila! You have yourself a new container for all your writing utensils at your desk or kitchen utensils at your counter. You can even organize and color-coordinate with the tin design.
Makeup Storage
Place brushes, eyeshadow palettes, cotton swabs, and other beauty supplies in your tin. Use the lid to keep everything dust-free.
---
How do you reuse your Garrett Popcorn tins? Let us know on Facebook, Instagram, or Twitter!